2018 Summer Camp and Enrichment Fair
With the multitude of summer camps in Northern Virginia, how do parents collect information, find the best programs for their kids, and get the most out of summer? The FCAG Summer Camp Fair.
The FCAG is once again hosting our Summer Camp and Enrichment Fair. This event is free and open to the public. Over 40 summer programs will be represented at this event, giving families the opportunity to visit with camp and school leaders, pick up literature, and take advantage of early bird summer discounts.
Summer programs run the gamut from nature and adventure camps to the performing and visual arts, computer technology camps, STEM classes, and rigorous academic programs from elementary age through high school. While at the event, remember to enter our free drawing to win 1 of 2 $50 Amazon gift cards.
Where will it be held?
McLean High School Cafeteria
1633 Davidson Rd,
McLean, VA 22101
When will it be held?
February 10th, with a snow date of February 17th, between 10am and 12pm. In the case of inclement weather, we will follow Fairfax County Public School policy regarding closures.
---
Past Events
Join us for FCAG's AMC 8 Math Fun Night

Tuesday, November 7th
5:30pm to 7:30pm
at Oakton Library

This is a free event to students who do not have the AMC 8 available in their school
You must register at https://goo.gl/uUqQop to attend.

Have some fun with out-of-the-box math as you practice for the AMC 8 with some high school math students and mathematicians offering mathematical advice and insight!

What is the AMC?
Kids in 8th grade and below are eligible to take the AMC 8 (the math level is advanced middle school algebra and geometry). You can read more about the AMC 8 at www.maa.org/math-competitions/amc-8. FCAG offers this test for free to kids across the county. Please consider supporting this effort by becoming a member of FCAG or donating! Visit www.fcag.org/membership.html

Who will be coaching the math?
Professor Rebecca Goldin (Mathematics, George Mason University) is organizing the evening, with plenty of math problems for kids to solve. She and some volunteer high school math whizzes will be helping kids solve problems, learn something new, and explore ideas in a different way.

Who can come? Why is registration required?
Kids in 8th grade and below are invited to the FCAG Math Fun Night; kids should have minimally some experience with prealgebra and general comfort with fractions. Space is limited at this event; FCAG members have priority registration. Priority registration is open for members until November 1; after November 1st registration will be open all on a first come-first served basis until all spots are filled.

Will there be food?
Yes, we will serve a pizza dinner for the kids.

Date/Time/Location:
November 7, 5:30 pm to 7:30pm; Oakton Library (10304 Lynnhaven Pl, Oakton)

Questions? FCAGevents@gmail.com
---
Join us for FCAG's Board Game Geek-Out
Saturday, October 14th 2-5pm at Burke Centre Library.


Catan? Dominion? Ticket to Ride? Chess? Pokemon? Or something else? Come out for an afternoon of nerdy super-cool fun!

How does it work? Bring your kids, your Pokemon cards, and a favorite game if you want. The more people, the more games! This is a family event...parents and grandparents are welcome to join the fun, but we hope we have more kids than adults. We will be providing many games as well, so you are welcome to come without games.

All ages and skills are welcome!

Will there also be electronic games? No, this game night is based on boards/cards/pieces... We ask you not to bring electronic games.

Will there be food? Yes, we will provide drinks and lots of snacks!

Location: Burke Centre Library at 5935 Freds Oak Road, Burke

Date/Time: Saturday, October 14th from 2pm to 5 pm

Space is limited. RSVP by October 12th.

RSVP Form

Questions? FCAGevents@gmail.com
Save the date: AMC 8 Math Fun Night on November 7, at Oakton Library (FCAG members only)
---
FCAG Math NIGHT!
"Really BIG numbers", for kids in 3rd-6th grade

Date/Time: May 25, 6:30 - 8:30 pm

Location: Braddock Hall conference room
Braddock District Government Center
9002 Burke Lake Road
Burke, VA 22015

Pizza will be provided!

Registration for this Free! event is now open to FCAG members, and will open to all on May 13 at 9 am if there are still spaces available.

Register here https://www.surveymonkey.com/r/362V6SV

Really Big Numbers by Richard Evan Schwartz Book Trailer
---
Game Night Coming!
We hope to host a Game Night for families and kids! We need help organizing. Please reach out and let us know if you would like to be involved! Email Ally Lu, at president@fcag.org
---


The Best and Worst of Middle School in FCPS

Luther Jackson Middle School

Tuesday, February 7, 2017, 7:15-8:45pm

FCAG hosted a casual conversation about the realities of middle school in FCPS for advanced and gifted children. We discussed a wide range of topics including instructional quality, levels of courses, opportunities, administration, etc. Parents from different schools shared their ideas and experiences.

The discussion was led by Rebecca Goldin, Professor of Mathematics at George Mason University, and former president of FCAG.

Missed this? Read about the conversation here!

As always, membership is encouraged but not required: http://www.fcag.org/membership.shtml
---
Competition: Helpful or Harmful?
On June 1, 2015 at 7 pm at Jackson Middle School, FCAG presents a provocative discussion featuring Ashley Merryman, co-author of the New York Times Bestseller "Top Dog: The Science of Winning and Losing".
Panelists:
Featuring author Ashley Merryman, who is changing the dialog regarding competition and helping us discover what truly lies in the heart and mind of a champion. From soccer to the SAT, Top Dog explains how neuroscience and character combine with ability and training to create winning and losing outcomes. Her New York Times essay "Losing is Good For You" challenges the practice of indiscriminate praise and reward, prompting us to evaluate participation trophies and re-think what really motivates excellence.
Olympic figure skating coach and US National Medalist Audrey Weisiger, President and Founder of Grassroots to Champions, mentoring the next generation of champions and their coaches.
Moderated by Rena F. Subotnik, Ph.D., Director of the Center for Gifted Education Policy at the American Psychological Association. Specialist in psychological strength training.
This is the flyer for the event.
---
On February 3, the Fairfax County Association for the Gifted & Fairfax Twice Exceptional, were pleased to jointly present a Panel Presentation and Discussion:
ESSENTIAL LIFE SKILLS FOR TWICE EXCEPTIONAL LEARNERS: TOOLS FOR SOCIAL & ACADEMIC SUCCESS
Dr. Karin Varblow, M.D. Board-Certified Pediatrician with expertise in Behavioral Pediatrics and treating children with ADHD
Dr. Carol Horn, K-12 Coordinator Advanced Academic Programs FCPS
Michael Bloom, Coordinator, PreK-12 Special Education Instruction FCPS
The Panel addressed the unique needs of Twice Exceptional, or 2e, learners, which can present challenges for everyone, especially the 2e student. They addressed not only the complexities of providing educational and emotional support to gifted students but provided some ideas of ways to develop skills in various areas of weaknesses.
The event was well attended; with around 100 attendees. The presentation by Dr. Varblow explored how 2e learners may have asynchronous development (when students develop and mature in different areas at different paces. These developmental processes can be "out of sync" with those of their peers, as well as inconsistent within the individual.) Dr. Horn and Michael Bloom addressed how FCPS has focused on how to meet the academic and life skills of this type of learner. Dr. Horn focused on the variety of services offered by FCPS, while Mr. Bloom focused on the development of skills. While the district provides leadership and support to local schools, each school develops and implements their response to the individual needs of their students. The presentations are posted here:
Following the presentations the panelists took questions from the audience for the final 30 minutes; such as,
Q. You say a learner can be gifted and disabled. So, why does my school tell me my child can not receive both gifted and disabled services?
A. Dr. Horn replied that students who qualify for both types of services should be given both types of services. There is no need to make a choice. There are students with 504 plans or IEPs who are also in the Advanced Academic Program. She suggested the parent contact her if the schools are not meeting their child's needs, and she can help facilitate a more productive conversation.
Q. Dr. Varblow, what is the mental health consequence of the 2e learner not receiving appropriate intervention?
A. Dr. Varblow said mental health is a big problem quite generally. It was encouraging to hear all FCPS has in place for the 2e learner; however, sometimes people also need to look for support outside the schools. Without appropriate interventions it is possible the 2e student will have academic and social-emotional problems and may not reach their potential. However one cannot always expect the schools to be aware of or to be able to provide everything every child needs.
Q. A parent asked about resources for twice exceptional kids and their parents.
A. Mr. Bloom, encourages a "growth model" approach, provided examples of ways to build skills in areas of weaknesses... He pointed out the study skills classes offered by FCPS. Dr. Horn also suggested that parents advocate for their kids to get the help they need from the teachers and other supporting staff at the school.
Q. A parent explained that her child has been identified for gifted services, but the parent was concerned that her daughter would not get the attention she needs for her dyslexia. Should she go into AAP or stay in the regular program?
A. Dr. Horn responded (with agreeing nods from other panelists) that the child should go into AAP. The reading level will be more appropriate, even if the child struggles with dyslexia. FCPS has for a decade worked to build the capacity to evaluate, identify and meet the needs of 2e learners. Many of the skills needed for success can be learned with the right focus.
---
FCAG offered a panel discussion of the benefits and defining characteristics of the AP & IB Programs
Here are some slides presented:
IB & AP Programs: What's best for Your Child?
FCAG presented an event that interested parents of middle school and late elementary students!
We offered a presentation and discussion of the benefits and defining characteristics of the Advanced Placement (AP) & International Baccalaureate (IB) Programs with an emphasis on their applicability to gifted students and those who are performing at an advanced level.
Our distinguished group of panelists from the National Academy of Sciences, the National Research Council, and from the National Academy of Education focused on national and international trends, while FCPS representatives explained how the programs are applied in FCPS and how they impact our top students for college admissions and beyond.
Panelists:
LouEllen Brademan, Ph.D., Coordinator of Curriculum Integration and Management in the Office of PreK-12 Curriculum and Instruction for FCPS.
Jay B. Labov, Ph.D., Senior Advisor for Education and Communications for the National Academy of Sciences and the National Research Council.
Kari Olsen, Director of Student Services, South Lakes High School, FCPS.
Thomas Rudin, Director, Board on Higher Education & Workforce; National Academies.
Moderator:
Michael Feuer, Ph.D., Dean and Professor, Graduate School of Education and Human Development The George Washington University President, The National Academy of Education.
December 10, 2014
7:00 - 8:30 pm
Kilmer Middle School
Lecture Hall
8100 Wolftrap Road, 22182

---
General Membership Meeting
FCAG held a year-end General Membership Meeting on June 4, 2014 at 7:00 pm at Woodson High School in the multipurpose room.
We are pleased to announce our Officers and Board Members for 2013-2014.
Huaying will be leading our Camp Fair program for next year and is in need of an assistant or two. If interested please send her an email. If you have in mind a way in which you would like to help our efforts please let us know by sending an email to Beverly. FCAG invites participation of those from all backgrounds and locations within Fairfax County and does not discriminate on the basis of race, color, creed, or national origin. The more you are willing to help, the more we can do.
We approved our bylaws and Article of Organization , reviewed last year's activities, planned for next year's budget, brainstormed on events, and began discussing priorities for the coming season.
Meet and Greet with Dr. Garza
FCAG hosted a meet and greet with Superintendent Dr. Garza on March 18th, 2014 at the Longfellow Middle School Lecture Hall.
Panel on Math Education
On February 4th, 2014, FCAG hosted a panel discussion, "Nurturing Depth in Learning Mathematics: Beyond Checking the Box". Discussants included Dr. Robert Sachs (Mathematics Professor, George Mason University), Dr. John Dell (Physics Teacher, Thomas Jefferson High School), Mr. Vern Williams (Mathematics Teacher, Longfellow Middle School), and Mr. Brian Wiseman (6th Grade AAP Teacher, Green Briar West), and was moderated by Dr. Rebecca Goldin (Mathematics Professor, George Mason University).
Discussion with Intel ISEF Winners
In June, 2013, FCAG had a meeting featuring Intel ISEF Winners
Jack Andraka
and
Andrea Li
Description of the panelists at the time
Jack Andraka is a 16-year old sophomore from North County High School and lives in Crownsville, Maryland. He won Intel ISEF in 2012 for developing a novel paper sensor that could detect pancreatic, ovarian, and lung cancer in 5 minutes for as little as 3 cents. He conducted this research at Johns Hopkins University. He is also on the national junior wildwater kayaking team, has won awards at multiple national and international math competitions, and enjoys playing with his dog and folding origami.
Andrea Li is a 16-year old junior at Thomas Jefferson High School for Science and Technology. She won the Governor's Award and the First Grand Prize at the State Fair and a $3,000 First Grand Award at ISEF for her project in Biochemistry. Her research focused on minimizing breast cancer and leukemia cell proliferation.
The Mathmagician
In February, 2013, FCAG hosted a fun lecture by Professor Arthur Benjamin of Harvey Mudd College. Also known as "The Mathmagician", Professor Benjamin is the author of "Secrets of Mental Math". Professor Benjamin's TEDTalk may be viewed
here.
If you have a suggestion for a special program, please contact us here.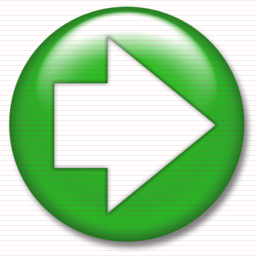 Exhibitor FCAG Summer Camp Fair 2018 Purchase Order