Fairfax County Association for the Gifted
Building a community of advocates for gifted children and
connecting the people and programs that support them.
The Fairfax County Association for the Gifted (FCAG), is a non-governmental, non-profit organization of parent and student volunteers that supports educational programs for advanced academic students. FCAG's primary activity is advocacy for gifted students. In addition to advocacy, FCAG hosts meetings with distinguished speakers that are free and open to the public, sponsors math contests such as the AMC 8 and AMC 10, and annually hosts a Summer Academic Programs and Enrichment Camp Fair. FCAG also publishes newsletters and hosts a free, online, interactive Yahoo discussion group with over 2000 participants. You do not need to be a resident of Fairfax County to join the organization.
Join FCAG to support these efforts!
---
2018 Summer Enrichment Fair
The FCAG is once again hosting our Summer Enrichment Fair that is free and open to the public.
This event reaches over 2,000 families from Northern Virginia.
Summer programs run the gamut from nature and adventure camps to the performing and visual arts, computer technology camps, STEM classes, and rigorous academic programs from elementary age through high school.
Where will it be held?
McLean High School Cafeteria
1633 Davidson Rd,
McLean, VA 22101
When will it be held?
February 10th, with a rain date of February 17th, between 10am and 12pm.
---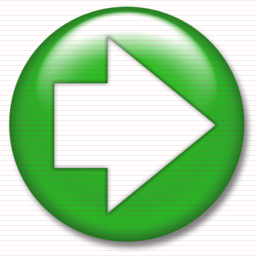 Exhibitor FCAG Summer Camp Fair 2018 Purchase Order
---
---
The County made a major error in its online posting of the Budget Task Force recommendations.


The Budget Task Force has recommended to Dr. Garza that
ALL AAP LEVEL IV CENTERS BE CUT AND REPLACED
WITH LOCAL LEVEL IV THIS FALL.
This includes both Middle School and Elementary School Centers.
The County says they made a typographical error, and will update the Budget Task Force recommendation shortly; it currently contains a suggestion only to cut Level IV Centers at elementary schools. There is no money allotted to create new Local Level IV programs.
Please, please, write to your School Board members if you want to support Centers. If we don't act, Centers will go away. You can email the old and new members through the links here:
http://www.fcps.edu/schlbd/members/bdmembers.shtml
Click on the link under "contact us" to email individual school board members. You can write to all SB members if you like, or you can find your district representative through the link above that. Remember there are also at-large SB members who represent us all. You should also send your letter to Superintendent Garza, whose email is Karen Garza
kgarza@fcps.edu
Here are some suggested points. Obviously feel free to edit however you see fit. If we don't send letters and let them know how we feel about the structure of Level IV services, we will no longer have them. It's a nice idea to add a sentence introducing yourself as an FCPS resident and sharing the grades/schools of your children. The more personal the better!
Dear SB members and Dr. Garza:
My child is.... [enter grade and school]
I urge you to retain the AAP Level IV Center program and busing to the Centers for all Level IV qualified students in the upcoming budget decisions. These programs have served tens of thousands of kids over the years, and have provided the challenge that gifted, talented, and academically advanced kids need. Centers bring children together from several schools in order to serve their special needs with other, similar kids. If you remove the Center options, either for all kids or for kids who have access to Local Level IV services, you will significantly change the current, successful model of gifted education just at the time that the federal government is moving toward recognition of gifted and talented children and their needs in federal law (through the ESSA).
Centers were designed to meet the needs of gifted kids by providing them with a curriculum designed to challenge them, and a peer group with similar needs. The Centers, by pooling several schools together, simply house a wider range of personality, intellectual talents and expression, providing a peer group experience that is generally different than in Local Level IV.
Busing for kids to Centers when they have access to a Local Level IV is a matter of equity. The differences between Center and Local Level IV are highly regionally dependent. Many families who prefer a Center program do not have the resources to drive their kids to school, even if their child needs the Center services. Parents with resources may be able to pupil-place to a Center or go to private school, while those who need a bus will simply have fewer choices. Centers also provide the critical mass specified as essential for new Level IV programs by the 2013 outside review commissioned by FCPS. Few if any Local Level IV programs meet this criterion.
Eliminating Centers will have an extremely negative impact on the County's effort to challenge all kids. This will introduce more inequities in the school system, whereby affluent parents who can move to a region of the County with a good Local Level IV program will do so. In a short period of time, housing prices will vary even more within the county, as wealthy parents move to schools with better local programs. We will have even more disparity among the schools than we see now.
Significant changes to programming should not be driven by small budget considerations. The money for busing students to Centers is just over 0.1 percent of the FCPS budget, yet the program brings acclaim to FCPS across the country and even internationally. Even these small purported savings may vanish when the costs associated to creating new Level IV programs and sustaining larger local programs become clear. Please do not make short-sighted decisions in order to save a few dollars.
Sincerely,
[Signature]
Thank you for your support!
Rebecca Goldin
President, FCAG
703-994-3762
---
Meet, Greet and Strategize!
Thank you to everyone who came to our Meet, Greet and Strategize event on October 28.
If you missed it or you would like to see the slides again, please click
here
.
We will be following up by email and announcements on our message board about next steps.
FCAG Position on 2017 Budget Task Force Proposed Cuts



The Fairfax County Association for the Gifted officially endorses the following petition to the FCPS Budget Task Force.


Petition to the FCPS Budget Task Force


Please consider signing!


Stories for Centers!
---
Update Budget Task Force
Fairfax County is considering scenarios for extreme budget cuts. These cuts will will be felt by all of us, and could affect many programs for gifted kids, including AAP and the music programs in the elementary and middle schools, AP and IB offerings, and Thomas Jefferson High School. FCAG has met with the Chair of the Budget Task Force, who makes a recommendation to Karen Garza about where to save money. FCAG and will meet with the Chair again next week. The preliminary list of budget cut items can be found here. It includes, among many items, eliminating AAP Centers, eliminating bus service to Centers for students who have a Local Level IV AAP, reducing funding for TJ by eliminating its 8th period, delaying the music program in elementary school by a year. It also proposed significant class size increases, which impacts all kids and could result in reduced high school advanced course offerings.
What messages should FCAG convey to the Budget Task Force? Join the conversation. Email your thoughts to Rebecca at president@fcag.org or call Rebecca at 703-994-3762.
There are two upcoming public meetings where our voice can be heard. Please consider attending, asking pointed questions, and speaking. We really need more people to step up for funding gifted education. Wednesday, September 9 at South Lakes High School from 7:00 to 9:00 p.m. Saturday, September 12 at Mount Vernon High School from 10 a.m. to 12 noon.
Competition: Helpful or Harmful?
On June 1, 2015 at 7 pm at Jackson Middle School, FCAG presented a provocative discussion featuring Ashley Merryman, co-author of the New York Times Bestseller "Top Dog: The Science of Winning and Losing". The crew from HBO's acclaimed show "Real Sports with Bryant Gumbel" filmed this event as part of a segment they are preparing on Ashley Merryman.
Panelists:
Featuring author Ashley Merryman, who is changing the dialog regarding competition and helping us discover what truly lies in the heart and mind of a champion. From soccer to the SAT, Top Dog explains how neuroscience and character combine with ability and training to create winning and losing outcomes. Her New York Times essay "Losing is Good For You" challenges the practice of indiscriminate praise and reward, prompting us to evaluate participation trophies and re-think what really motivates excellence.
Olympic figure skating coach and US National Medalist Audrey Weisiger, President and Founder of Grassroots to Champions, mentoring the next generation of champions and their coaches.
Moderated by Rena F. Subotnik, Ph.D., Director of the Center for Gifted Education Policy at the American Psychological Association. Specialist in psychological strength training.
This is the flyer for the event.
If you would like to make a donation to FCAG to support our costs and allow us to bring more events like this one to you, please donate
any amount your like through Paypal or
become a member.
---
FCAG held a year-end General Membership Meeting on June 1, 2015
FCAG held a year-end General Membership Meeting on June 1 at 6:00 pm at Luther Jackson Middle School in the auditorium.
FCAG's new elected offices for the 2015-2016 school year.
President - Rebecca Goldin
Vice President -
Treasurer - Jane Guo
Secretary - Nancy Levonian
---
ESSENTIAL LIFE SKILLS FOR TWICE EXCEPTIONAL LEARNERS: TOOLS FOR SOCIAL & ACADEMIC SUCCESS
February 3, 2015 at 7:00 pm
Luther Jackson Middle School

Panelists:
Dr. Carol Horn, K-12 Coordinator, Advanced Academic Programs, FCPS
Dr. Karin Varblow, M.D., board-certified pediatrician with expertise in Behavioral Pediatrics and treating children with ADHD
Michael Bloom, Coordinator, PreK-12 Special Ed Instruction, FCPS
The unique needs of Twice Exceptional, or 2e learners, can be challenging for everyone, especially the 2e student. Have you ever wondered why your gifted child or another child you know struggles when he/she should be smart enough to "figure it out?"
The presentations are posted here: